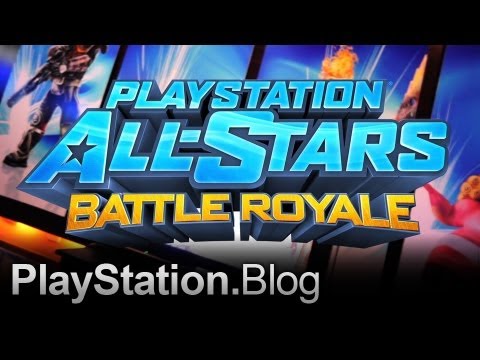 It was only a matter of time before Sony decided to imitate another popular franchise.
Sony has officially revealed PlayStation All-Stars Battle Royale, the long rumored PlayStation fighting game originally known as Title Fight.
The game so far includes six characters, which are Parappa the Rapper, Fat Princess, Sly Cooper, Sweet Tooth from Twisted Metal, Colonel Radec from Killzone, and Kratos from God of War. The game also includes four stages inspired by  combinations from various PlayStation franchises such as stages featuring elements from both Patapon and God of War and Hot Shots Golf and Jak and Daxter. More characters and stages will be unveiled later this year at E3.
Check out the screenshots and watch this video from the official PlayStation Blog and tell us what you think in the comments section below!